Auto detailing is a sum of multiple services which are performed at several levels by adopting different techniques and methods. The process involves the use of countless products and equipment to deliver the best results. You can get an idea of the variation present in the world of auto-detailing by asking 5 different auto-detailers about the same thing and getting 5 different answers.
Just like any other task, auto detailing will be challenging in ways that you will struggle to know where to start and how to start it till it is done. However, the good news is that this blog covers all he auto-detailing secrets you need to know about getting the best results for your vehicle:
Car Detailing Simplified
Contrary to the common misconception that car detailing is only about car washing and waxing, auto detailing goes way beyond the basics. Since the name indicates, car detailing is all about 'detailed' cleaning or restoration of any vehicle to impart damage resistance and more shine to car paint as well as to protect the car from contaminants and UV rays.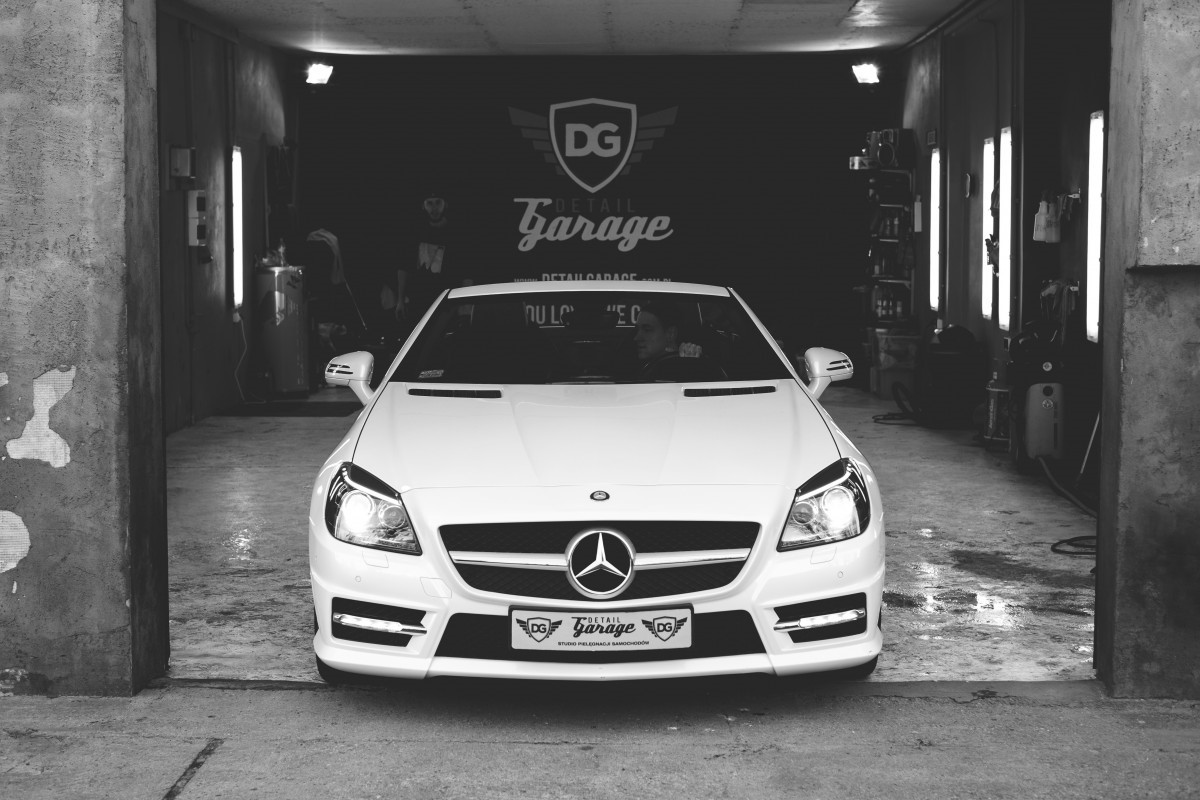 What is included in car detailing?
Since it has been established that auto detailing is a sum of different steps performed by using different tools, the question arises regarding the components of a typical auto-detailing process. Here are some of the common components of car detailing
Car Exterior Cleaning
The most basic step of auto cleaning is washing of car exterior. This step ensures that the vehicle does not retain any debris, dust, road grime or any other contaminants. Car detailers or car owners can use a microfiber cloth, a quality car washing soap or a wash mitt with soap to clean the car thoroughly. The cleaning process involves two bucket system in most cases.
Car Exterior Protection
Once the car washing is done, next step is to protect the just-washed car exterior. In this step, the car detailers apply different compounds like paint sealants, car wax and ceramic coatings to protect the car paint from susceptible chipping and stains. A glass cleaner is used to clean the car glass. Whereas, a clay bar is used during the preparatory phase of car paint protection.
Car Interior Cleaning
Your car's interior should look just as much clean and appealing as the car's exterior. Once you are done with exterior car detailing, move on to interior cleaning. You can vacuum the carpets and upholstery to get rid of dust and debris or remove any trash from interior of the car. You can also use interior cleaning agents to clean the vinyl, leather and plastic interior parts from contamination.
Car Interior Detailing
Car interior detailing involves an array of different steps. You can purchase auto-detailing compounds specific for the cleaning of interior car parts and do the job easily. This step adds shine and boosts the longevity of the car interior.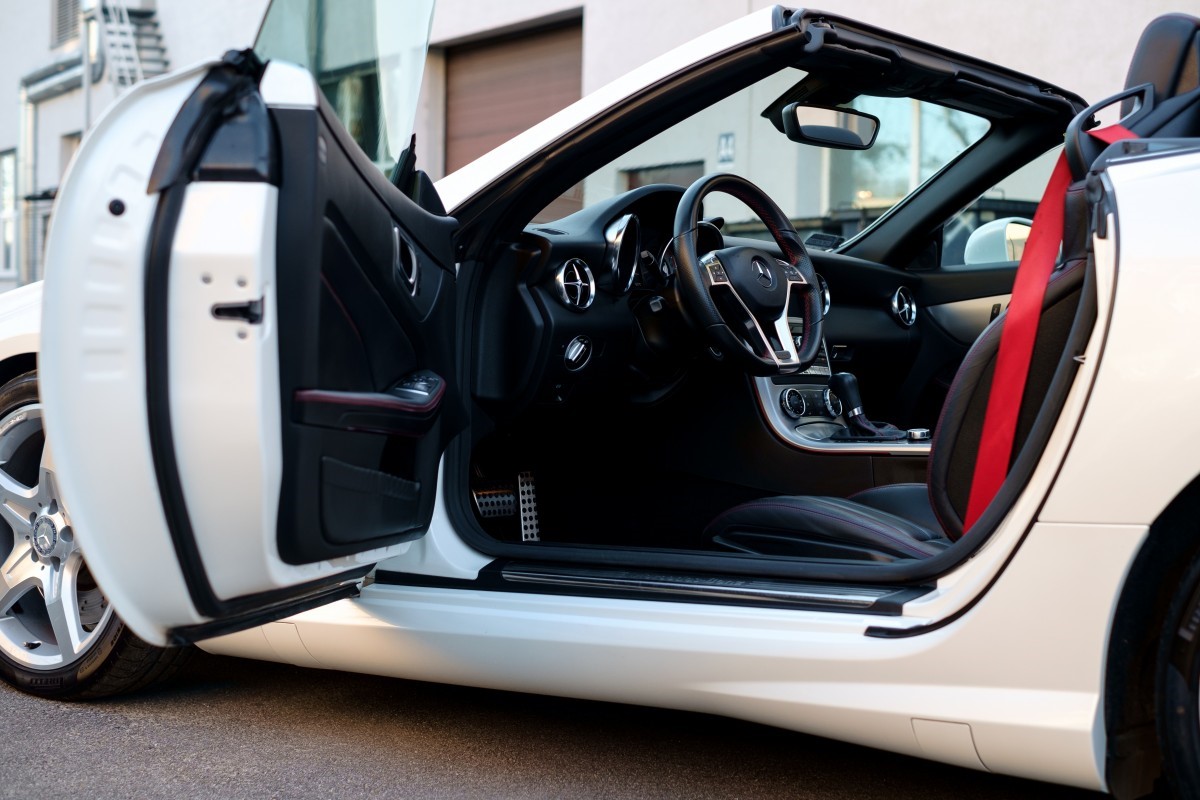 How to Protect and Maintain Your Car
As an experienced car owner, you may have come across words like paint protection and ceramic coating. Both these technologies are used to protect the car paint from any stains and impact damages. Here is how you can protect and maintain your car easily:
Car Wax
Use waxes to add some extra luster to your car paint. Although car waxes are cheap and easy-to-apply, they only last for a few weeks and you will need to repeat the process all over again. However, the recommended frequency of car waxing is to perform it after every two to three months.
Car Ceramic Coating
If you do not mind waiting a little longer and spending a few extra bucks, ceramic coating is the way to go! One of the best things about this car protection technology is that it is almost everlasting and does not decrease its resistance to paint damage over the course of years.
In both cases, the use of clean, smooth and quality cloths is recommended to eliminate any chances of abrasion and paint damage.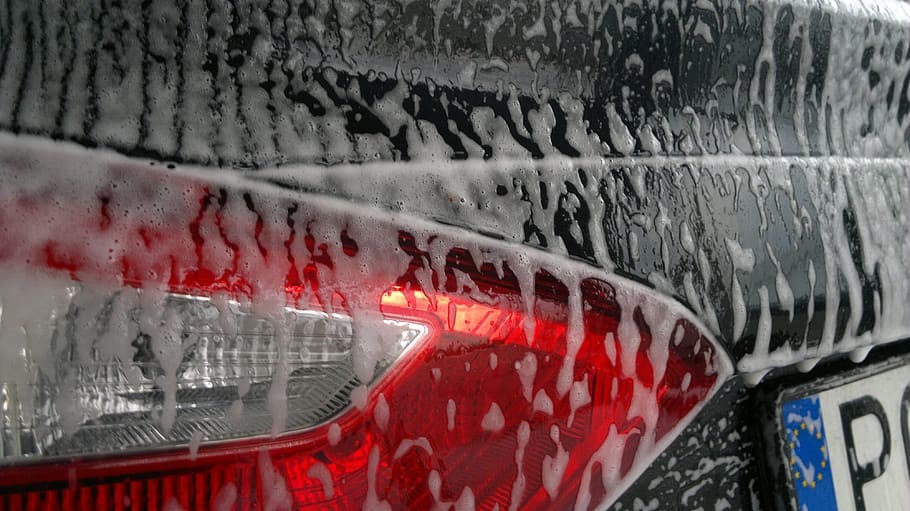 Top Auto-detailing secrets you can follow
Would you like to unlock and explore the top-secret treasure trove of car-detailing tips to follow? What if I tell you that you can ditch auto detailers near me altogether if you are able to master these tips? Sounds interesting, right? Well, here is a brief look on all the top-secrets of professional auto-detailing so you can do the job on your own: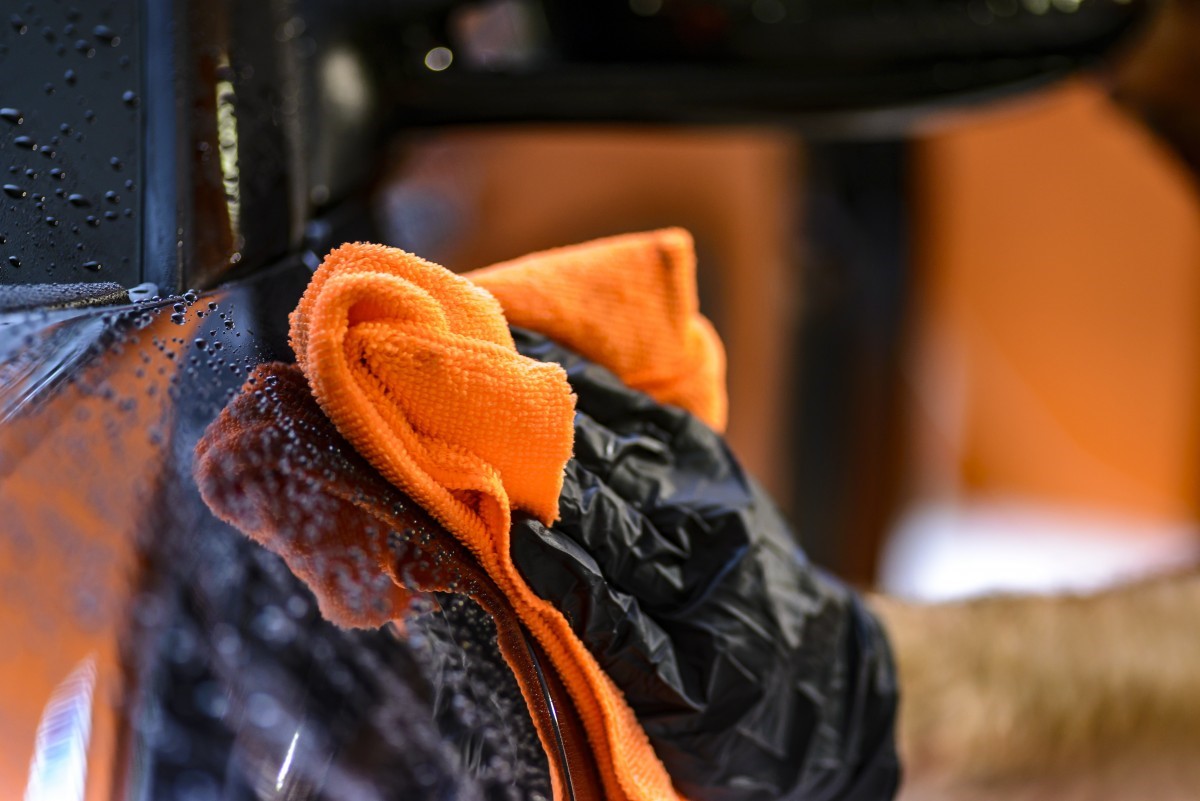 Two bucket car wash
If you ever have the chance to visit a car cleaning and detailing station, ask for what kind of wash system they use, and two bucket car wash system will be most common answer. It is a matter of common sense that using a single bucket for soaping and rinsing your car will only lead to excessive retention of contamination on your car's surface. To resolve this problem, the two-bucket wash system came into effect.
This system dictates that you use two different buckets to hold soap and rinsing water.
Keep your clean suds in one bucket and store clean water in the other bucket
Dip the cleaning mitt in clean water and wring it dry before you place it into the clean suds bucket
It will ensure that a clean mitt enters your car whenever you are washing it.
Use microfiber cloths
Ever since the introduction of microfiber towels and cloths in the market, auto-detailers have revolutionized auto detailing. These towels are loved for their lower friction, lesser scratching, better efficiency, quicker washing, rinsing and drying properties. Microfibers act by trapping lint from cotton towels to aid car wash. It is recommended not to use any fabric softener on microfiber towels as it hampers the action of fibers. Always remove any stitching or labels to avoid scratches while using microfiber towels.
Trim Detailing comes first
Did you know that trim detailing is a great way to prevent any damages to car paint? Even though waxing protects car paint, auto-detailing experts suggest that you should use a trim protectant on your car paint after washing and drying your vehicle and before the application of car wax.
Car trim protectant not only repels polish and excessive wax which can stain your trim but also asks a masking tape to stand in the way of wax damages and car trim. Use it to save time and minimize wax cleanup.
Use right application and removal products
As a new consumer, you will probably get confused with the tool and equipment jargon that rules the automotive world. However, it is best to keep in mind that you should use a power buffer to remove wax and polish from your car's paint. Similarly, you should use a buffer to apply wax followed by using a soft cloth to remove extra buffer. Buffers help in even wax coating and preventing damages to clear coat.
Use a dual action polisher
Direct drive and orbital are two different types of polishers. These polishers come in handy during car washing, car paint stain removal and car waxing. Instead of investing separately on direct drive and orbital polishers, you can spend a few extra bucks to get a polisher which has both actions.
Clay bar system
You will need a good 80-100-gram clay bar, spray lubricant and a towel to perform one of the top-secrets of auto-detailing. Clay bar system involves the use of detailing sprays and it is adopted to clean the car paint surface from any contaminants. The best part is that the clay bars are available in the market for more than 10 years and they have lesser degree of variations.
Check Paint Surface with Grocery Bag
One of the top identification traits of professional car detailers is that they use a plastic grocery bag to check the paint surface of your car. Once the car washing and polishing is done, you can use a plastic grocery bag and swipe it across car paint to see if it is clean and free from contaminants. Once you are satisfied, you can apply car wax to seal the surface.
Two-way Glass cleaning
When it comes to drying and cleaning your vehicle's glass, two-way cleaning action is the best to adopt. Perform the first wipe of your interior glass by moving in a horizontal direction followed by the final wiping of exterior glass vertically. Once the streak is established, you can easily clean the interior and exterior of the car glass without moving in and out of the car.
Use a Good Brush
Car interiors are unique and different strategies are adopted to clean the car interior. However, on the of the basic rules is to use mechanical agitation rather than chemical application to clean the interior of any car. Take a good brush and rub it over your carpet to remove any small fibers before vacuuming. You can also use a nylon brush to loosen dirt from the carpet and aiding vacuum extraction of dirt. You can also use the brush on door panels. Use gentle strokes or take a fabric cleaner-dipped cotton cloth to detail the doors.
Use Static electricity
Pet hair and human hair can be equally stubborn to remove during the auto-detailing process. What you can do is put on latex gloves and rub your hand all over the car floor mats. The main advantage of using latex gloves is that they generate static electricity which picks up pet hair quicker than the vacuum cleaner.
Avoid agitating the headliner
Many car owners tend to leave the headliner alone. It is because vigorous auto-detailing processes can cause the headliner glue to fail which leads to further complications. When you are working close to the headliner, make sure not to touch it too much. Use very little moisture to clean your headliner and ensure that none of the moisture is soaked up by the outer fabric.
Tips to Avoid common auto-detailing mistakes
In the world of auto detailing there are no black and white areas. The whole business is based on the different car detailing techniques used by different car owners. Due to the varying preferences, the chances of car detailing mistakes are high. However, you can avoid common car detailing mistakes by adopting the following habits:
Don't use the wrong/same cleaning cloth
This is the rule 101 of auto detailing. Using the same sub-standard and dirty cleaning cloth to clean your car will only lead to dust scratches and contamination of car parts. Buy a microfiber towel or chamois to clean your car.
Don't wash car in direct sunlight
Direct sun and excessive heat do not work well with auto-detailing products and procedures. If you want to wash your car or perform car-detailing aftercare, choose an indoor space or perform the procedures under shade. Doing so will also help in eliminating the chances of water stains.
Don't use sub-standard soaps
Avoid using dishwasher soaps or common household detergents to wash your car unless you want to cause serious damages to your vehicle. Always go with certified car cleaning agents and soaps for washing the car.
Use different buckets
When it comes to auto-detailing, being organized will save you in many situations. Instead of using the same bucket for soaping and rinsing, take two different buckets for soaping mixture and rinsing. Wash the soap-drenched cloth in clear water before dipping it back in soap bucket to avoid suds.
Cleaning tires in the end
Only a fool will wash his car's tires and wheels last during a car washing regimen. If you do this, you will end up with nastiest dirt marks on your car's freshly cleaned surface. Always clean the wheels first and divide car washing into sections.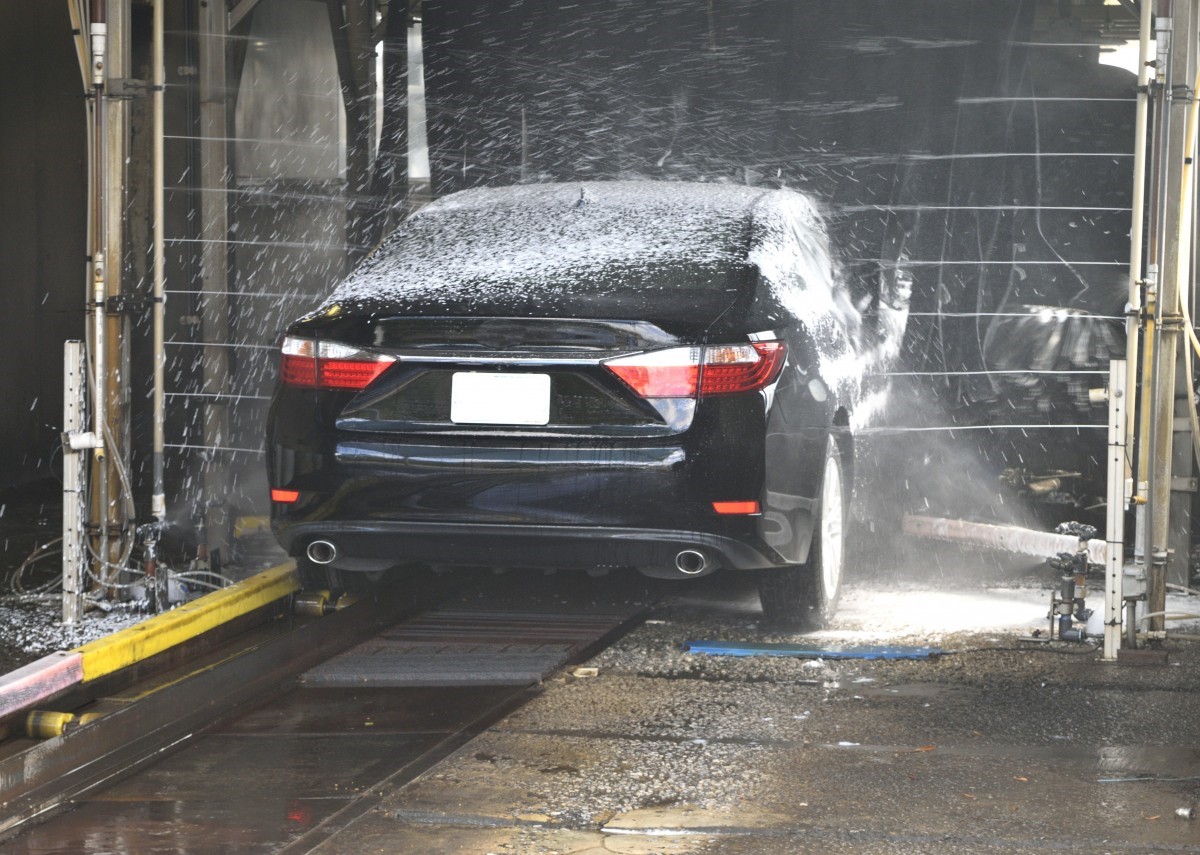 How to find the best Car Detailers near me?
If you are new in the world of car detailing, questions like how to find a reliable car detailer near me may surface your mind every now and then. However, the relieving part is that finding a reliable auto detailer near you is easier than ever now. You do not have to waste time and resources on sub-standard auto-detailers who tend to botch up your vehicle rather than resolving the issues with the car. Here are a few pointers to keep in mind when you are finding an auto detailer in your area
Check Service history
Qualified and experienced car detailers have an impressive service history that certifies their reliability for any kind of car detailing job. Car detailing is a simple yet deeply complex business that demands a range of skill set and experience on part of the auto detailers. You can ask for company portfolio or client feedbacks to analyze the auto-detailer's service history and ensure that you pick an authentic auto detailer near you.
Verify expertise
One of the most important things you need to verify about any auto detailer near you is their expertise. Many of the auto detailers will claim to be the experts of many things but you must keep in mind that much of this lot will nothing more than "jack of all trades and master of none". If you really want to avoid any kind of mishap with your car during detailing, the best thing to do is verify the experience and expertise of your chosen auto-detailer.
Request a tour
Auto detailing has countless ridges and grooves. Even the simplest tasks require the right set of hands and tools to work on the issue and deliver the best results. If you want to take a closer look at the expertise of an auto-detailer, you shall request a tour to their workstation. Any experienced auto detailer will show no hesitation from letting you take a closer look at the different processes that go within their workstation. Once you are inside, you can get a clearer view whether the auto detailer is doing everything right or not.
Compare and pick
Another useful trick which you can apply to find the best auto detailer for your vehicle is to compare a list of auto detailers operating near you. You can compare their pricing, service packages, years of expertise and client feedback over the years to choose the best car detailer from the lot. Doing a thorough comparison will also help in you in saving money.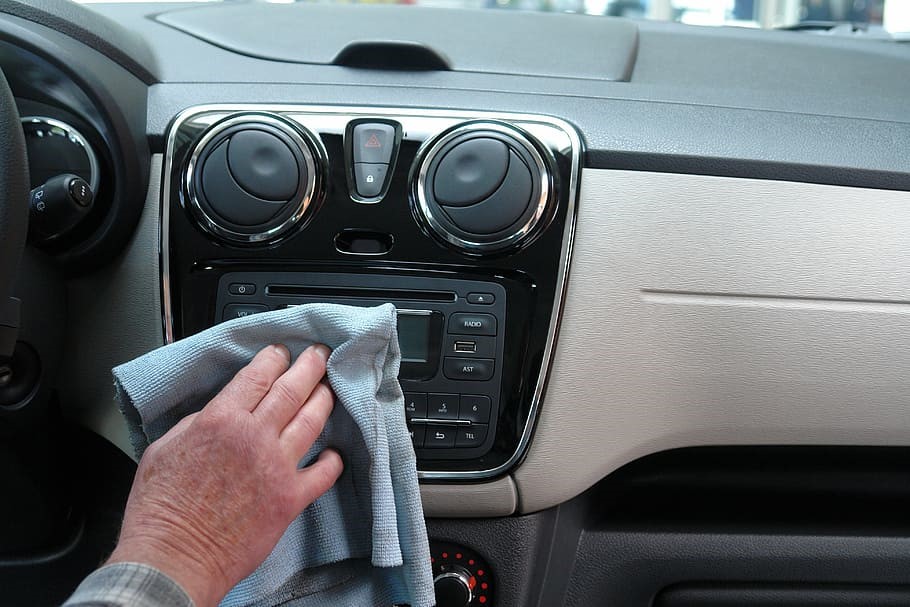 Why choose auto detailers near me?
When it comes to taking care of your vehicle, you can either choose to perform auto detailing on your own or a hire a professional car detailer to do the job for you. Although self-detailing of cars is a great way to learn new things and spend more time understanding the maintenance needs of your car, it comes with a range of troubles and complications. If you are new with auto-detailing and wants to get bigger detailing jobs done, hiring a professional auto-detailer is a better way to go.
Here is why you can choose car detailers near me:
Save Time and Cost
Would you rather do car detailing correct in one-go or waste your money on repeating detailing mistakes again and again? Any wise automotive owner will choose to spend a few more bucks to hire a professional auto detailer and enjoy perks like saving money and time.
Car detailing experts
Undoubtedly, auto detailing is a nutty job and you may not always have the same amount of patience to learn stuff and spend your well-deserved weekends on washing your car. In such cases, auto detailing experts come in handy. Car detailers will not only identify and remediate existing issues with your car's look but also recommend solutions for any concealed issues.
Mobile Car Wash and Detailing
Car wash and detailing can be very burdensome and inconvenient considering that you will have to take your vehicle to and from the vehicle station. In such cases, hiring Mobile Car wash and detailing can come in handy. With just a call, you can have car wash and detailing experts right at your doorstep and get the job done within your place of choice.
Promotions and Warranty
Another amazing perk of choosing car detailing professionals is that you get to enjoy seasonal promotions, best-quality material and warranty on almost all the detailing materials. This way you can enjoy huge savings and longer durability of auto detailing.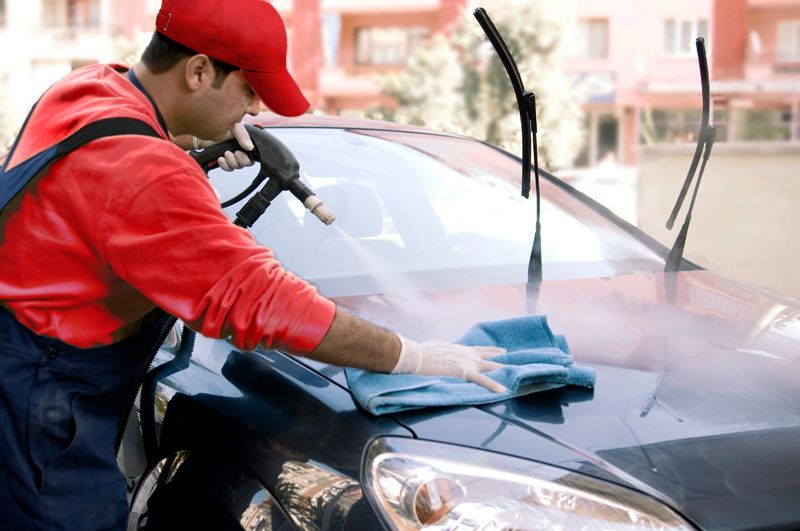 The Bottom Line
Car detailing encompasses a broad-spectrum of services to boost the interior and exterior look and longevity of your car. If you to protect your investment from wear and tear and enjoy a supreme vehicle look for years to come without wasting any money, auto detailing is a great option to consider. Start with doing the basic things and progress towards doing complicated stuff to avoid any mishaps.